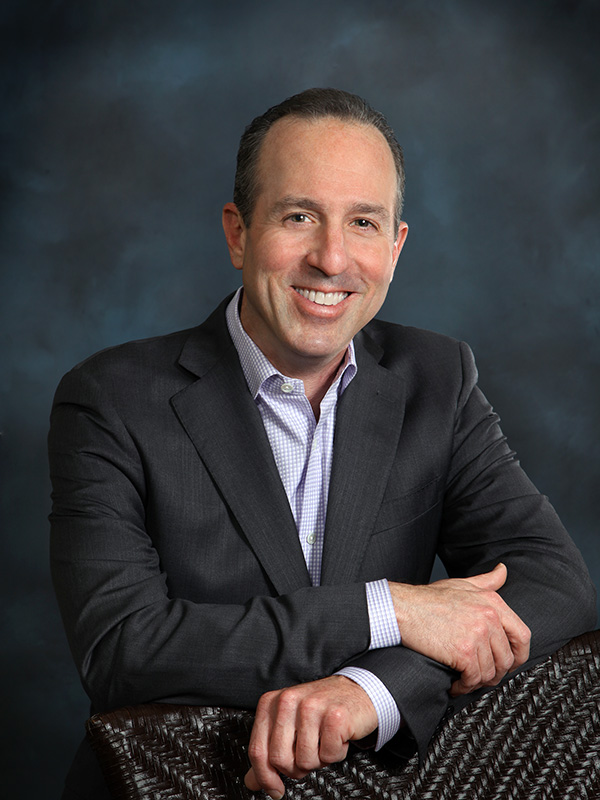 Are you an athlete who participates in sports that involve throwing overhead? If so, you may be at risk of developing a rotator cuff injury. The rotator cuff can become damaged from repetitive overuse, a sports injury, a fall or degeneration of one of the tendons. Rotator cuff surgeon, Dr. Mark Getelman provides diagnosis and both surgical and nonsurgical treatment options for patients in Los Angeles who have developed a rotator cuff injury. Contact Dr. Getelman's team today!
An Overview on Rotator Cuff Repair Surgery
The rotator cuff, located within the shoulder joint, is a complex structure composed of a group of muscles and tendons, connecting the scapula (shoulder blade) to the humerus (upper arm bone). The tendons of the rotator cuff provide stability to the shoulder, while the muscles allow the shoulder to rotate. The rotator cuff can become damaged from repetitive overuse, a sports injury, a fall or degeneration of one of the tendons. Rotator cuff injuries can range from mild tendonitis to a complete tear of a tendon. Patients suffering from a partial or a complete tendon tear may require a surgical rotator cuff repair to improve joint function and range of motion. Van Nuys, Westlake Village, Thousand Oaks and Los Angeles, California area orthopedic shoulder surgeon, Dr. Mark Getelman is involved in research on various rotator cuff repairs, such as the PASTA repair and superior capsular reconstruction.
If a rotator cuff injury does not heal with non-surgical treatment, such as ice, rest and anti-inflammatory medication, a surgical rotator cuff repair may be recommended by Dr. Getelman. Following surgery, a patient will be required to follow a detailed rehabilitation and recovery program created by Dr. Getelman and his team.
Dr. Getelman is highly trained and experienced at treating rotator cuff injuries with a variety of surgical techniques. He is also very involved with researching and investigating the various repair techniques and is recognized as one of the world's most respected 'rotator cuff authorities on single row arthroscopic rotator cuff repair as it compared to a double row option, as well as dermal matrix allograft for rotator cuff augmentation and reconstruction and also offers PASTA repair,  and the newest innovative surgical options of superior capsular reconstruction, bioinductive bovine augmentation and the orthospace-bioabsorbable balloon.
Arthroscopic Rotator Cuff Repair
Patients who have experienced a more severe rotator cuff injury, such as a complete tear, may be a candidate for arthroscopic rotator cuff repair. Much controversy exists regarding the ideal type of repair and there are both single and double row repair options. The rows refer to the way the tendons are repaired during the surgical procedure. For those patients with chronic or large tears or significant tissue loss, Dr. Getelman most frequently employs a single row of suture anchors to limit tension on the repair. This arthroscopic approach helps patients to heal more readily, and return to activities with less pain.
PASTA Repair
Partial tears are a challenging subset of rotator cuff tears. These may be undersurface or articular or may also occur on the top of bursal surface of the tendon. The bursal tears are more straight forward but the articular tears are more difficult to manage and may require a PASTA repair.  The term has been coined by the Southern California Orthopedic Institute and the physicians of SCOI are some of the world's leading experts at managing these complex cases.
PASTA stands for:
Partial: A partial tear of the tendon
Articular: The articular surface is the inner-side of the tendon
Supraspinatus Tendon: A specific tendon located within the rotator cuff
Avulsion: An avulsion injury- typically a traumatic injury which causes some sort of pulling force
During a PASTA repair, Dr. Getelman will insert the camera into the shoulder joint using a minimally invasive arthroscopic approach to examine the frayed tendon on the articular side. The frayed edges are then debrided using a shaving device. The debridement provides clean edges for the repair. The extent of tearing is then assessed and a determination if a PASTA repair is indicated or the tear would be better managed by completing the tear and repairing the entire thickness of the tendon.  Controversy remains as to which option is best in the literature and In certain patients, this approach may be best and Dr. Getelman will outline the differences in the techniques and the recovery.
Dermal Matrix Allograft for Rotator Cuff Augmentation
A dermal matrix allograft is reserved for large and complex rotator cuff tears. Decellularized human skin allografts have been used for a variety of medical procedures over the years, including rotator cuff repairs. Using this specific technique, Dr. Getelman is able to perform a revised arthroscopic technique utilizing a dermal matrix to provide biomechanical strength and to support healing.
Superior Capsular Reconstruction
Developed in 2007 for patients with irreparable rotator cuff tears, the superior capsular reconstruction technique is designed to reduce superior humeral translation and improve shoulder kinematics by anatomically replacing the superior capsule.
Bioinductive Bovine Augmentation
Dr. Getelman has served as a clinical investigator evaluating the use of bioinductive bovine augmentation for rotator cuff repairs. This new rotator cuff repair technology is safe, less invasive and creates the repair using a bioinductive implant, with the graft placed over the injured tendon. The graft may be used for partial tears instead of a PASTA type repair or used as an augmentation for very large tears that can be repaired but are deemed to have risk for compromised healing at the time of surgery. The collagen implant encourages new tissue growth for improved healing and is eventually absorbed by the body. This technique affords a more rapid rehabilitation for partial thickness tears and may yield greater healing rates in the larger full thickness tears.
Orthospace-Bioabsorbable Balloon for Massive Rotator Cuff Tear
Dr. Getelman is a clinical investigator in the orthospace-bioabsorbable balloon for massive rotator cuff tears. This system is designed to create a physical barrier between tissues in the subacromial space. The bioabsorbable balloon acts as a spacer between the acromion and the humeral head, allowing the humeral head to be restored to a more anatomic position to allow improved deltoid function and smooth gliding movement with improved ROM and less pain. This device is subsequently absorbed and the resulting tissue can maintain the humeral head reduction and improved function in those patients who have irreparable rotator cuff tears but no significant arthritis and are not interested in considering arthroplasty options.
Rotator Cuff Repair Protocols
Following a surgical rotator cuff repair, Dr. Getelman will provide a detailed guideline for all patients to follow during recovery and rehabilitation. The patient will typically have a 4-6 week period of sling immobilization followed by PT. A physical therapy program is a critical component in the recovery process for all patients. It is very important patients follow the advice of Dr. Getelman and the physical therapy team so the rotator cuff can heal properly and the repair is not compromised. A typical physical therapy program involves restoration of passive range of motion initially then active range of motion and then strengthening exercises to best allow for full return to activities over time.
For additional information on rotator cuff repairs, or to learn more about the PASTA repair or superior capsular reconstruction, please contact the office of Dr. Mark Getelman, orthopedic shoulder surgeon in the Van Nuys, Westlake Village, Thousand Oaks and Los Angeles, California area.